Turkey's authoritarian president demands U.S. social media giants censor critical posts, tweets, and satirical cartoons linking him to Islamic terrorism.
In 2016 and 2017, I blogged about takedown demands sent by Turkish President Recep Tayyip Erdoğan, targeting satirical cartoons and "humiliating" news reports comparing him to Hitler.
Turkey's censorial circus continues with yet another round of online takedown requests, this time targeting "insulting" posts about its authoritarian leader, who in recent years has jailed hundreds of journalists and critics as part of a sweeping media crackdown.
The illicit content concerns Erdoğan's alleged ties to Islamic terrorism, including claims by a former Turkish government official that the Turkish president helped fund ISIS and other militant groups in Syria through a non-governmental charitable organisation.
The claims were published by British investigative journalist Nafeez Ahmed, whose in-depth report about Turkey's terrorist ties is just one of several critical posts included in a lengthy ten-page court order that earlier this month was sent to U.S. tech and social media companies on behalf of the Turkish president himself.
According to the February 2 court order, "hurtful, exaggerated words…constitute a criminal offence against the President of the country" because "a significant segment of society identifies themselves with political leaders" and because "the insults that have been made and reflected to the public have caused reactions to increase polarisation in society…with many killings and injuries."
In the interests of full disclosure, here are some notable examples of the "hurtful, exaggerated words" and images cited in the order: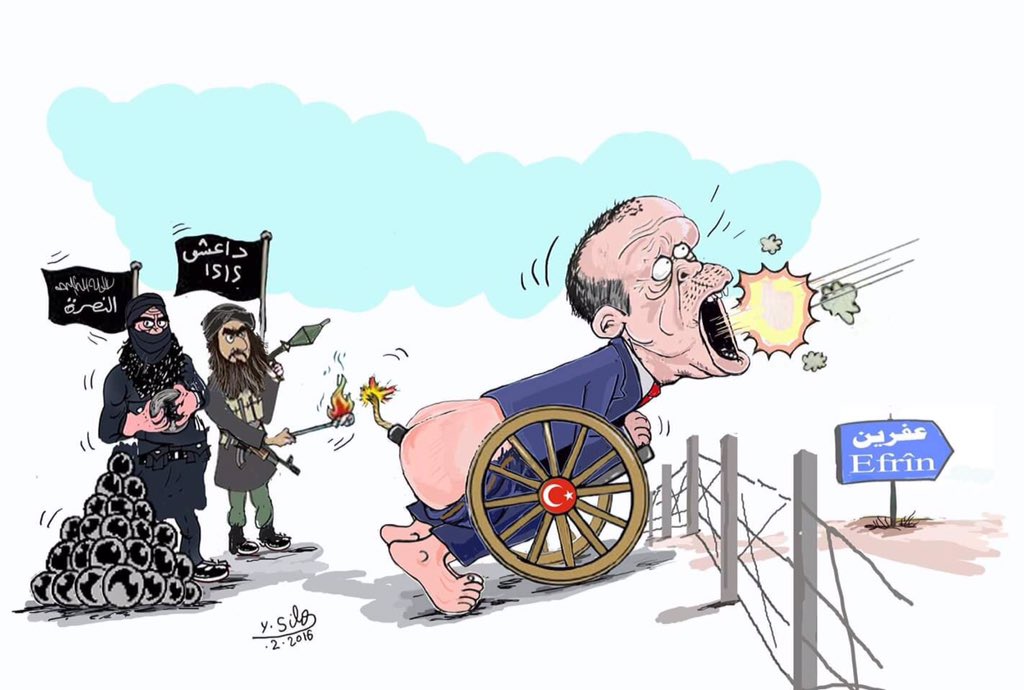 source