International Business Times files copyright complaint against conspiracy website InfoWars
In February, I blogged about a series of DMCA copyright complaints filed against U.S. conspiracy website InfoWars.
The complaints by pro-gun news website AmmoLand, Danish-run news website nsnbc international, plus a third accusation of content scraping by Cincinnati survivalist website On Point Preparedness, claimed that InfoWars republished their content without permission.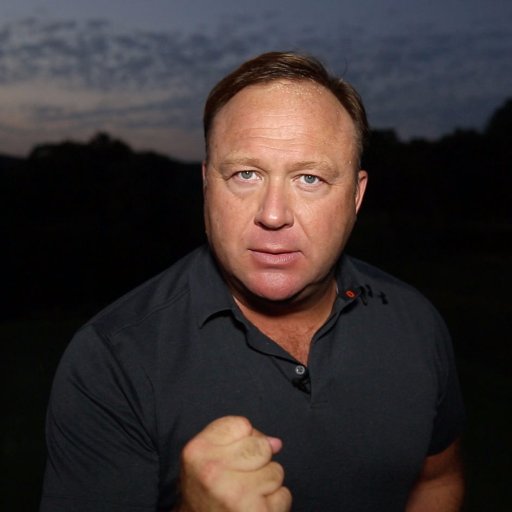 InfoWars founder Alex Jones (source)
Yesterday, BuzzFeed News broke the news that "InfoWars has republished more than 1,000 articles from RT without permission":
Over the past three years, conspiracy site InfoWars has copied more than 1,000 articles produced by Russian state-sponsored broadcaster RT to its website — all without the permission of RT.

According to data from social sharing tracking website BuzzSumo, there were at least 1,014 RT articles republished on InfoWars since May of 2014. The articles appeared on InfoWars with a byline credit to RT, but a spokesperson for the Russian broadcaster told BuzzFeed News that InfoWars did not have permission to re-publish its content.

RT is not the only outlet InfoWars copied content from. A search on BuzzSumo shows there are articles copied from CNN, Sputnik, Breitbart, CNS News, the Blaze, CBC, BBC, Vice, The Guardian, The Washington Post, The New York Times, The New York Post, LA Times, BuzzFeed, and others. RT's articles, however, seem to be the most numerous.
Adding to that list is the International Business Times (recently rebranded Newsweek Media Group).
According to the Lumen Database, a website that collects and analyses online takedown requests, the business news publication recently sent Google a copyright complaint claiming that "InfoWars often [uses] our content without approval and incorrectly attribute canonical owership [sic] to themselves":
According to BuzzFeed, InfoWars has not replied to multiple requests for comment.