• In May, Giuliani stooges Lev Parnas and Igor Fruman claimed they were forced to flee Ukraine after their lives were threatened by Ukrainian oligarch Ihor Kolomoisky, who'd rebuffed the two men's dirt-digging request re: the Bidens.
• On Twitter, Giuliani publicly pressured Ukraine's president to prosecute Kolomoisky as a "test" of his commitment to Trump. Parnas and Fruman later sued Kolomoisky after taking Giuliani's legal advice.
Rudy Giuliani (source)
Donald J. Trump is facing the possibility of impeachment following allegations he tried to coerce Ukraine's president, Volodymyr Zelensky, into investigating a domestic political rival.
The alleged quid pro quo involves claims that Trump threatened to withhold $400 million in foreign aid unless Zelensky agreed to investigate 2020 Democratic frontrunner Joe Biden and his son, Hunter, as part of a debunked conspiracy theory regarding the origins of the infamous Trump-Russia dossier.
Biden, Trump falsely claimed, had sought the dismissal of Ukraine's then-prosecutor general in order to protect his son from a criminal investigation into Ukrainian gas company Burisma, whose board the younger Biden sat on from April 2014 through early 2019.
The story escalated earlier this month when Lev Parnas and Igor Fruman, clients of Trump's personal attorney Rudy Giuliani, were arrested at Dulles International Airport trying to board a one-way flight to Ukraine. The two men, both foreign-born U.S. citizens, are accused of engaging in a complex campaign finance scheme "to circumvent the federal laws against foreign influence." The alleged scheme was first reported last year by Daily Beast political reporter Lachlan Markay (to read stories I co-authored with Lachlan, click here).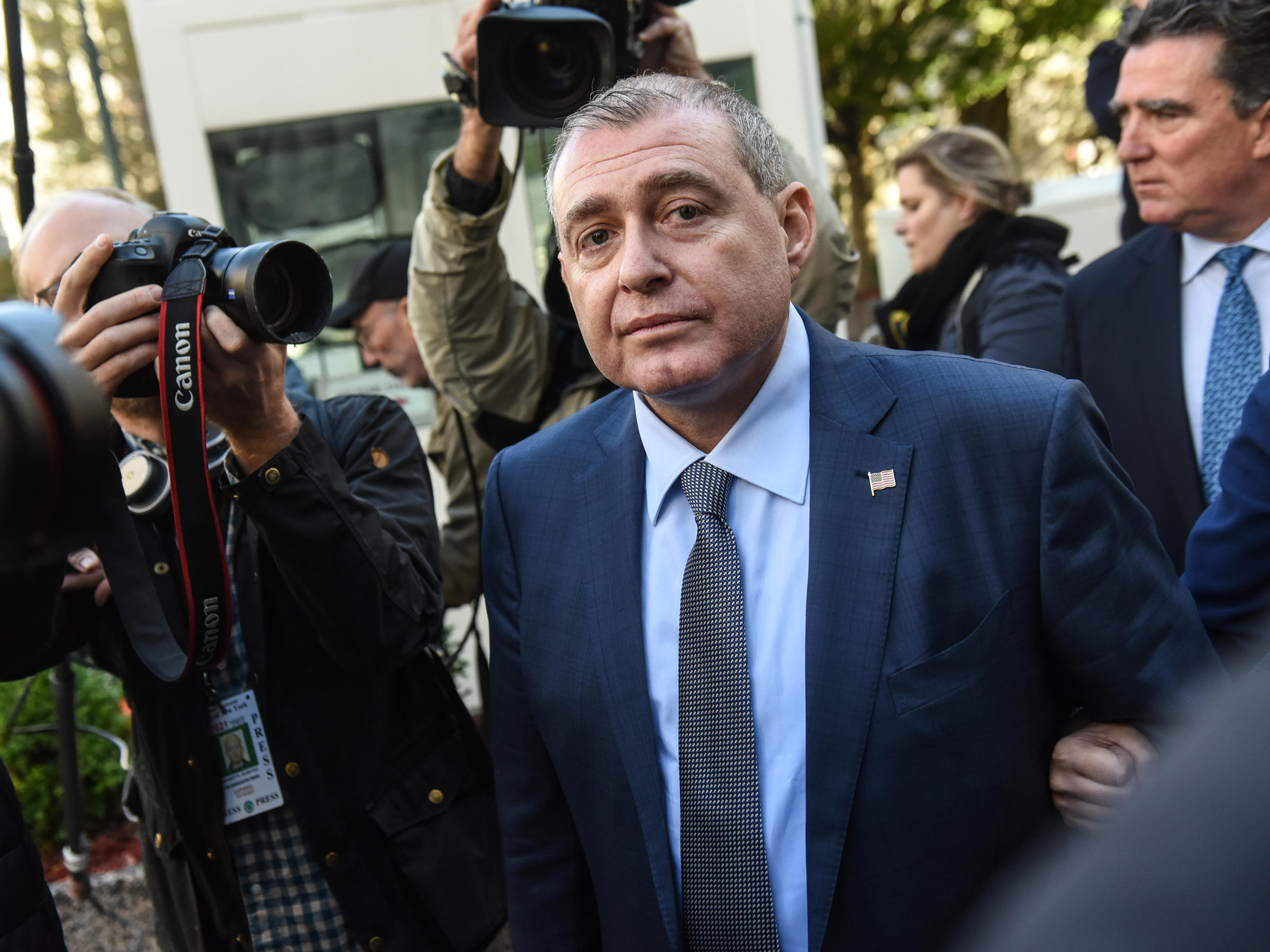 Lev Parnas (source)
Since their arrest, Parnas and Fruman's exploits have headlined every major news outlet in America, not least for their ill-fated attempts to help Giuliani dig dirt on Trump's political rivals. But there's a weird subplot in this story that has largely gone unreported.
In May, Parnas and Fruman claimed they were forced to flee Ukraine after Ukrainian oligarch Ihor Kolomoisky threatened to have them assassinated. According to Radio Liberty's Ukrainian service, the two men claimed that Kolomoisky was "preparing to kill" them after he promised to bring them "to the light of God" in an interview. As it happens, it's not the first time Kolomoisky has been accused of ordering contract killings, among other misdeeds.
Here is the relevant portion from that interview, in which Kolomoisky said that Parnas and Fruman — whom he described as Ostap Benders (a fictional conman from Russian literature) — had traveled to Israel to ask him "to communicate with Zelensky" about an undisclosed matter. Note Kolomoisky's initial skepticism that the two men had any actual connection to Giuliani, as claimed.
There are two scams under investigation by the US. One seems to be Lev Parnas and the other [Igor Fruman]. And they go here Ukraine, collect money from people, tell them that they are close to Mr. Giuliani — and that they will resolve any question with [Ukraine's former prosecutor general Yuriy Lutsenko]. Mr. Lutsenko does not even know it. And, I think, Mr. Giuliani doesn't know about that either. Two Ostap Benders who walk between two countries and tell all sorts of things … And in the near future, believe me, we will bring these two "little ones" to the light of God. Lest they think … Remember these two names: Lev Parnas and Igor Fruman. They came to Israel and told me how I needed to communicate with Zelensky. I said — I have nothing to do with Zelensky. After that, they disappeared — and then began all these provocations…
One day later, Giuliani tweeted the following:
If you can't read that, it says:
An American analyst describes Kolomoisky as "super dangerous." The notorious oligarch returned from a long exile and immediately threatened and defamed two Americans, Lev Parnas and Igor Fruman. They are my clients and I have advised them to press charges [emphasis added].

— Rudy Giuliani (@RudyGiuliani) 18 May 2019
In another tweet one minute later, Giuliani attempted to publicly pressure the Ukrainian president into prosecuting Kolomoisky as a "test" of his commitment to Trump.
If you can't read that, it says:
This is a test for the Pres.-elect [Zelensky].He already has surrounded himself with some people that are enemies of Pres.Trump. Now this notorious oligarch is said to also have people around him. Kolomoisky should be prosecuted for the threat. Let's see?It will tell us a lot about control?

— Rudy Giuliani (@RudyGiuliani) May 18, 2019
A few days later, Kolomoisky gave an interview to Ukrainian news site Ukrainska Pravda, in which he clarified that Parnas and Fruman had in fact been seeking to strike a deal with Lutsenko to investigate the Bidens. Via The Washington Post, whose article on Kolomoisky's involvement doesn't go into detail about the alleged death threat:
"Look, there is Giuliani, and there [are] two clowns, Lev Parnas and Igor Fruman, who were milking the bull here. They are Giuliani's clients," Kolomoisky told the Ukrainska Pravda website. "They came here and told us that they would organize a meeting with Zelensky. They allegedly struck a deal with [Prosecutor-general Yuriy] Lutsenko about the fate of this criminal case – Burisma, [former vice president] Biden, meddling in the U.S. election and so on."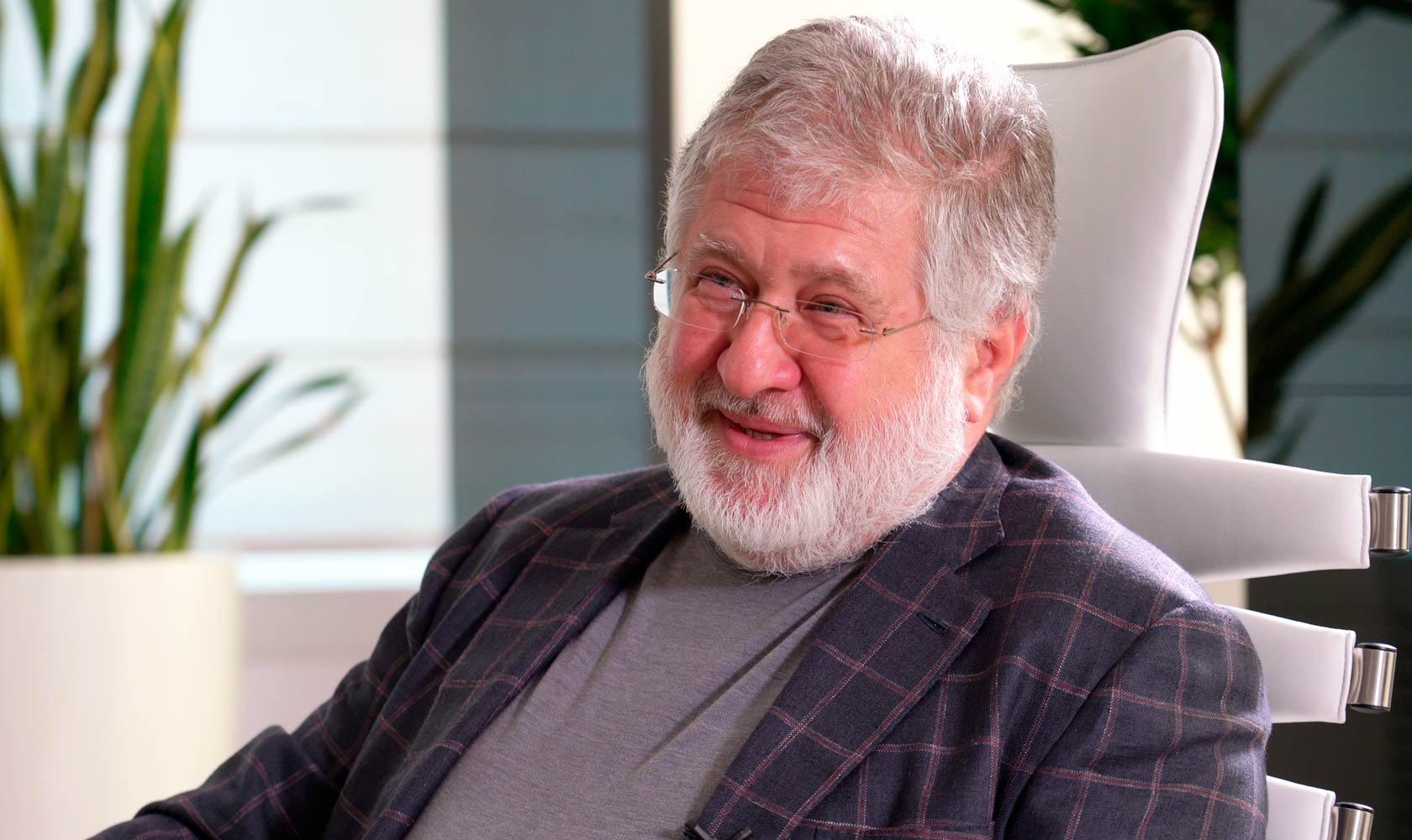 Ihor Kolomoisky (source)
In July, Ukrainian attorney Alina Samarets filed a UAH 200 million (roughly $8 million) lawsuit on behalf of Parnas and Fruman, alleging that Kolomoisky had "damaged the honor, dignity and business reputation of two American citizens who are 'respected businessmen in their country.'"
In comments to Radio Liberty, Parnas commented on the case:
It is all a lie that we are scammers, that we ask for money from someone, or that we have criminal cases in America … Why did he present such threats to us, such dangerous statements, I cannot explain, we are shocked. We fear for our lives. That's why we wrote the statements. All we do is recommend our advocates. The lead lawyer is Rudy Giuliani [emphasis added].
Did Giuliani, Parnas, and Fruman try to suppress Kolomoisky's allegations by filing a frivolous lawsuit? What was Giuliani's involvement in the case? Is the lawsuit ongoing? It's unclear because nobody I contacted returned a request for comment.
I've requested a copy of any court documents related to the case and will post here if/when they become available.
Update, October 24, 2019: It appears the lawsuit has been settled after Kolomoisky countersued. Via Kolomoisky's August 30 interview with Ukrainian news site, Censor.net:
I came from Israel to Ukraine. Two people who were somehow connected with Giuliani filed a criminal case against me in court, but I filed a counterclaim so that they no longer popped off. I think the reason is that some Americans came to Giuliani and said that this is what we are striving for, a certain oligarch is hindering us. Well, Giuliani said something there…

They needed a connection with Zelensky. They came to me by mistake, they were told that I can provide. [Former Ukrainian president Petro] Poroshenko said that Zelensky is someone's puppet. Well, they obeyed this nonsense and ran to me: "Can I meet Zelensky?" Me: "You were mistaken with the address." They were upset, offended, went to complain…

[But now] the conflict with Furman and Parnassus has been exhausted and will end with an amicable agreement.
BuzzFeed News reports that Giuliani does not appear to be replying to any requests for comments and, according to CNN, is currently shopping for a defence attorney. Early this morning, however — after I sent him a link to this post, and just a few minutes after I sent him a final invitation to comment — Giuliani tweeted the following from his iPhone:
If you can't read that, it says:
With all the Fake News let me make it clear that everything I did was to discover evidence to defend my client against false charges.Dems would be horrified by the attacks on me, if my client was a terrorist.But they don't believe @realDonaldTrump has rights. Justice will prevail

— Rudy Giuliani (@RudyGiuliani) October 24, 2019