Did former Trump advisor/Russian-American real estate mogul Felix Sater delete info about his criminal history from Trump's Wikipedia page using a sockpuppet account? READ UPDATE HERE
When Trump's Russia connections became a focus for journalists during the 2016 election, Felix Sater, a convicted racketeer and former government informant, was a key figure.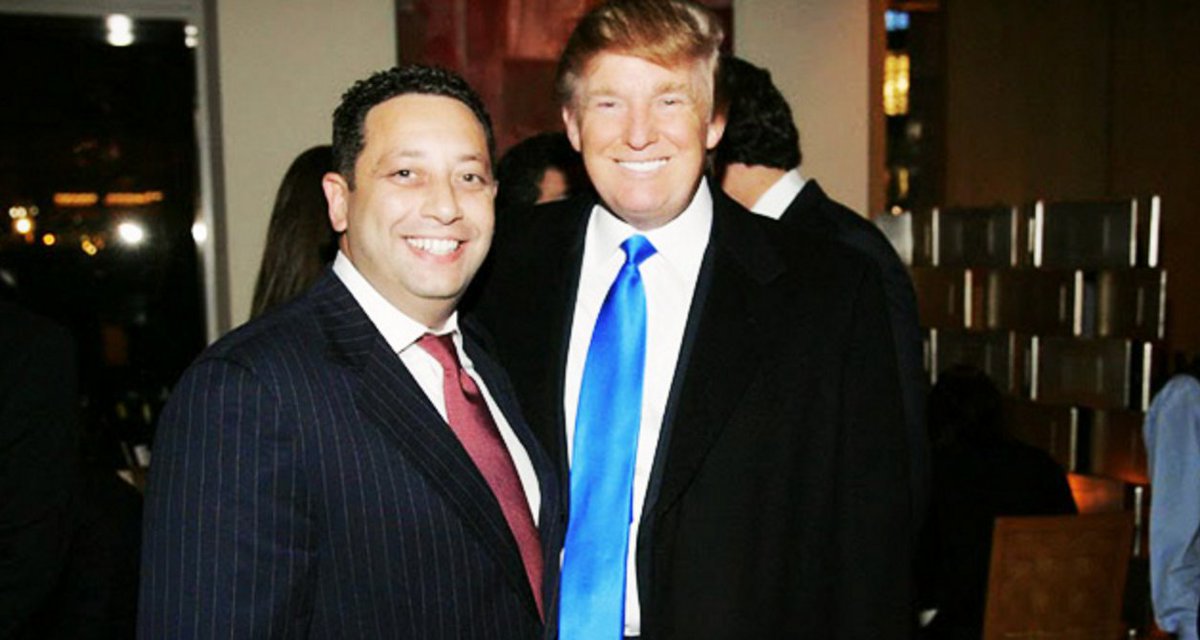 Felix Sater with Trump (source)
The Russian-born real estate mogul collaborated with Trump on a number of high-profile projects, and until recently was one of Trump's senior advisors.
In January, Sater even met with Trump's personal lawyer, Michael D. Cohen, to discuss a plan to lift sanctions against Russia.
Trump has denied having a close relationship with Sater. In 2013, he testified in a video deposition for a civil lawsuit that "if [Sater] were sitting in the room right now, I really wouldn't know what he looked like."
Apparently, the feeling is mutual.
In 2016, it appears Sater was banned from Wikipedia for deleting unflattering facts about himself from Trump's Wikipedia entry using a sockpuppet account.
Here's the rundown.
In late 2015, a Wikipedia user named "591J" deleted from the site information about "Sater's mafia and Russian criminal ties, as well as a 1998 racketeering conviction."
August 25, 2015 edit of Trump's Wikipedia entry by user 591J (source)
When that information was later restored by a different user, 591J deleted Sater's name and substituted it for "ex-convict."
December 6, 2015 edit of Trump's Wikipedia entry by user 591J (source)
In February 2016, 591J created Sater's current Wikipedia entry, which was originally flagged by admins because they suspected 591J of having "a close connection" with Sater.
April 2016 draft of Felix Sater Wikipedia entry (source)
In April 2016, 591J was "blocked indefinitely" after an investigation by admins determined 591J had "abusively used" multiple accounts to promote Sater and delete information about which 591J had an undisclosed conflict of interest.
After conducting a mini investigation of my own I found this promotional photo of Sater that 591J had uploaded to Wikipedia:
Under the now-deleted photo I found the following copyright information:
Note that:
1. The source information says that the photo of Sater is their "Own work";
2. The author of the photo is "591J."