— Fake Twitter accounts have launched a PR campaign to burnish the reputation of Moscow-born former Donald Trump advisor Felix Sater ahead of his interview with House Intelligence Committee staffers
Sater is likely to testify about his role during the Trump campaign, including a 2015 proposal for the construction of a Trump Tower in Moscow involving Russian president Vladimir Putin, which Sater said would help Trump win the presidency.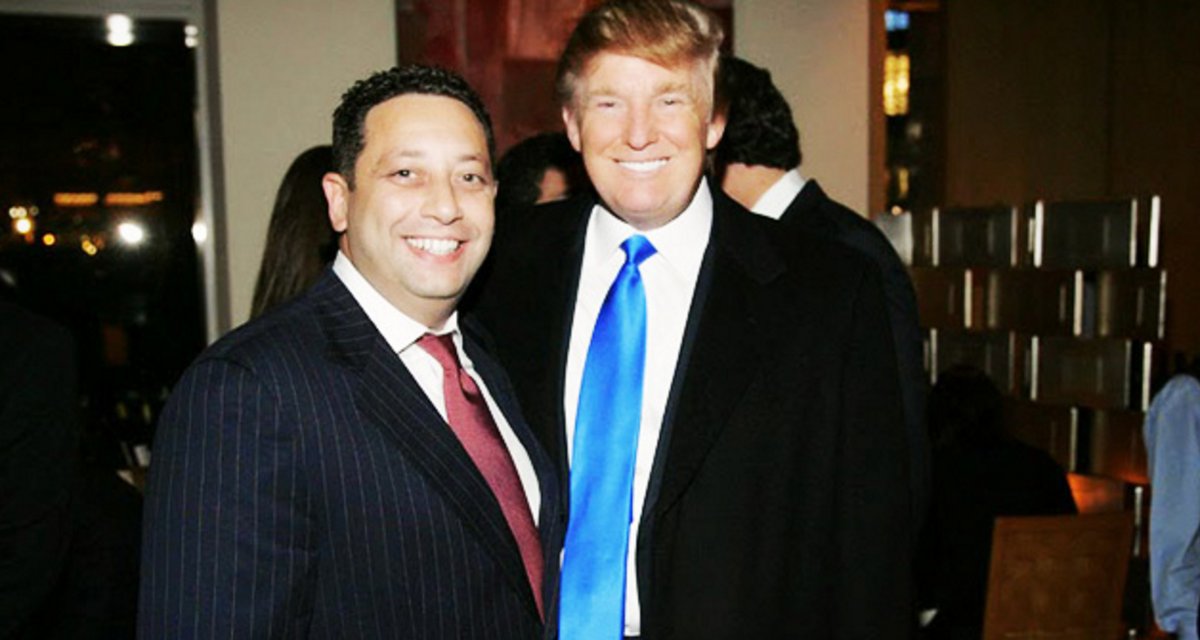 Felix Sater with Donald Trump (source)
Meanwhile, dozens of fake Twitter accounts are attempting to burnish the reputation of the twice-convicted Bayrock Group co-founder and self-described "Senior Advisor to Donald Trump."
The campaign centres around a Business Insider UK article by Natasha Bertrand about the recent dismissal of a $250 million civil tax fraud case against Sater.
It appears that the purpose of the campaign, which launched shortly before news broke about Sater's upcoming interview, is to attempt to re-contextualise his relationship with the president.
Take for example this tweet, which characterised the dismissal of the case against Sater as "another victory for our great president Trump reputation":
Another fake tweet characterised the dismissal as a "great win for President too":
It's unclear who is behind the covert campaign.
When asked to comment, Sater said it was his "first time hearing about this."
Whoever the culprit is, it seems likely that they used the same PR service as controversial Nigerian pastor Chris Oyakhilome, who preaches against homosexuality and claims he can perform miracles – that's because the majority of the accounts promoting Sater have also promoted Oyakhilome.
If anyone thinks they know the answer to this one, feel free to leave a comment.
Update, December 14, 2017: The Wall Street Journal is reporting that the House Intelligence Committee has scheduled staff interviews with Sater to take place in New York next week.